Pay plans help to organize and identify information about employee's pay and the authorizations surrounding the dissemination according to position. They help determine positions, agency relation, or occupational groupings; statistical data is then reported and provided to a myriad of entities such as the OPM, as well as payroll and HR systems in a variety of agencies.
Within the Federal Government, there are a myriad of pay systems that are governed by the Office of Personnel Management (OPM). OPM is the mastermind behind the development, implementation and management of how pay is administered; they set the pay, determine locality along with any special salary requirements and rates, determine bonuses, cost of living and more. Each of the agencies, however, are able to determine their own administration of such policies when it comes to their employees.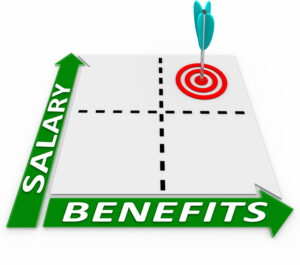 Within the Department of Transportation (DOT) for example, they have five levels of pay: Executive, Senior Service, General Schedule, Wage Grade and Pay Banding. Most employees fall under the General Schedule and within that, there are 15 grade levels and steps within each that are aligned with pay compensation.
Within the Federal Aviation Administration (FAA) for example, Pay Banding is utilized to determine the appropriate range of pay for a particular position; locality is not included in the calculation. With a minimum, midpoint and maximum, pay is offered at the lowest base pay rate, median and highest pay rate for that position within the band. Additional information about the FAA's specific pay banding system can be found here: http://jobs.faa.gov/FAACoreCompensation.htm.
The National Security Agency (NSA) utilizes the OPM pay tables with a 15 grade system and it is based on education, experience and job titles. With the ability for employees to work across the U.S. and beyond, salaries at the NSA are adjusted accordingly to ensure specific cost of living is in accordance with location.
Additionally, some federal employees may receive a specialty pay. Entitled "Law Enforcement Availability Pay (LEAP)", this example includes Federal Law Enforcement Officers that are poised in criminal investigation work roles. IT management, Cybersecurity and Computer Professionals may also fall under specialty umbrellas. These incentives are put in place by OPM to foster competition and to attract those in demanding skill sets.
The Department of Homeland Security (DHS) has recently implemented measures to recruit, hire and pay its employees off of the traditional General Schedule. With a flexible benefits package, incentives are provided at various stages within the employee's professional career. In order to recruit top talent effectively, specifically in the areas of Border Patrol and Cyber, DHS has sought and utilized new and improved pay, recruitment and hiring tactics.
The Department of Justice (DoJ) offers the Administratively Determined (AD) Pay Plan that enables Assistant United States Attorneys, Supervisory Assistant United States Attorneys, Senior Litigation Counsel, Special Assistant United States Attorneys and United States Attorneys to take part in this pay for performance based plan.
There are many pay systems that are centered around the traditional General Schedule Pay System. When applying for federal positions the pay system designation is provided on the job announcement along with the position's pay range. Read the job announcement thoroughly and provide all of the required information to ensure your application is accepted for consideration. There are certain conditions that warrant the applicant to request a higher pay rate than initially offered. You must negotiate a pay increase before signing an acceptance agreement.
References:
Career Planning Tools
The information provided may not cover all aspects of unique or special circumstances, federal and postal regulations, and programs are subject to change. Our articles and replies are time sensitive. Over time, various dynamic human resource guidance and factors relied upon as a basis for this article may change. The advice and strategies contained herein may not be suitable for your situation and this service is not affiliated with OPM, the postal service or any federal entity. You should consult with school counselors, hiring agency personnel offices, and human resource professionals where appropriate. Neither the publisher or author shall be liable for any loss or any other commercial damages, including but not limited to special, incidental, consequential, or other damages.