Despite a request to boost buyout amounts (government-wide) to $40,000, President Trump signed a new bill into law recently that will ensure non-defense agency amounts are maintained at $25,000. This will be the third year that Congress has consistently rejected such a request; the $25,000 threshold was established early in the Clinton Administration. Additionally, the bill will offer a 2.6% raise in January for military personnel, exceeding federal employee pay; discussions are still ongoing for a federal employee pay raise percentage. This pay increase represents the largest for military in almost nine years, resulting in approximately $670 more per year for junior enlisted troops and about $1300 additional for senior enlisted and junior officers.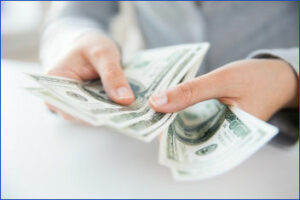 The bill also encompasses authority for DoD (Dept. of Defense) to direct hire for competitive service positions. It also amends Chapter 99 of Title 5 of the United States Code provisioning for the Secretary of Defense to expedite hiring. This impacts personnel in civilian positions to include: cyber security, maintenance, acquisition, science, engineering and technology and has an expiration date of 30 September 2025. As part of this bill, a new section for recruitment is included that impacts graduates; special hiring authorities for occupations in high demand and flexibility to hire college students and graduates are among the components of this new measure. Agencies would be required to continue to follow the merit system principles. The new opportunities could make up no more than 15% of similar jobs filled in the previous year. Temporary appointments would also be available although full time, permanent hiring can be offered after graduation. In order to address security clearances for positions that are mission-critical, timelines for security reviews will be identified at 15 days for Secret positions and 45 days for Top Secret positions.
The Office of Personnel Management (OPM) is the responsible authority for developing and managing regulations surrounding laws and policies; annual reports would be required by agencies. OPM would no longer be required to approve Pentagon Senior Executive Service appointments; the Defense secretary would have this authority although it would be regulated at 50 appointments per year with a sunset date of two years.
Finally, this bill repeals a reduction in per diem expenses for DoD federal employees which will cause them to look to subsidizing costs for long-term temporary duty assignments. As part of this authority, the hiring process will then be expedited, making the Department of Defense a more competitive employer. DoD will then obtain more flexibility and timeliness when it comes to job offers for qualified applicants. For pay, the overtime rate, for example for those Department of Navy employees working dockside on a forward deployed aircraft carrier in Japan will be extended.
References:
Career Planning Tools
The information provided may not cover all aspects of unique or special circumstances, federal and postal regulations, and programs are subject to change. Our articles and replies are time sensitive. Over time, various dynamic human resource guidance and factors relied upon as a basis for this article may change. The advice and strategies contained herein may not be suitable for your situation and this service is not affiliated with OPM, the postal service or any federal entity. You should consult with school counselors, hiring agency personnel offices, and human resource professionals where appropriate. Neither the publisher or author shall be liable for any loss or any other commercial damages, including but not limited to special, incidental, consequential, or other damages.