The PMF Class of 2022 Application will open at Noon (Eastern Time), Tuesday, September 28, 2021, and close at Noon (Eastern Time), Tuesday, October 12, 2021. The announcement will be posted on October 28th.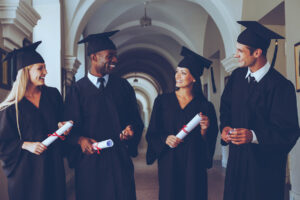 The PMF Program is a leadership development program at the entry level for advanced degree candidates. It was created more than three decades ago by Executive Order and has gone through many changes over the years. The Program attracts and selects the best candidates possible and was designed to develop a cadre of potential government leaders. It provides some sustenance during the first years of employment and encourages development of leadership capabilities.
Eligible individuals apply to be selected as Finalists. Finalists then have 12 months to secure a PMF appointment, which is a two-year, full-time, paid fellowship at a federal agency. The PMF Program creates a lasting bond among Fellows and Alumni, and instills a spirit of public service, which, for Fellows who complete the program successfully, can ultimately encourage and lead to a career in government. The PMF Program is one of three Pathways Programs
For the 2022 PMF application cycle, OPM updated their assessment to improve the process in a variety of areas including addressing concerns around equity in all stages of the process. They also enhancing their recruiting efforts with greater outreach to diverse communities, expansion of their engagement with Minority Serving Institutions, enhanced recruitment through the alumni network, and use of strategic recruitment platforms.
Applicants are able to access their one-time submitted application to upload new or updated documents up until the application closes. Those applicants who are claiming veterans' preference will have up to two weeks after the application closes to submit supporting documentation for their claim. Follow the guidelines in the Application Guide provided by the Office of Personnel Management (OPM) and download the PMF Application Handbook for complete guidance. The application process must be completed by October 12th..
Review other student job opportunities available nationwide in most federal agencies.
Helpul Job Hunting Information:
Disclaimer: The information provided may not cover all aspects of unique or special circumstances, federal and postal regulations, and programs are subject to change. Our articles are time sensitive. Over time, various dynamic human resource guidance and factors relied upon as a basis for this article may change. The advice and strategies contained herein may not be suitable for your situation and this service is not affiliated with OPM, the postal service or any federal entity. Neither the publisher or author shall be liable for any loss or any other commercial damages, including but not limited to special, incidental, consequential, or other damages.