Human resources (HR) specialists provide a variety of human resources management (HRM) services as well as consultation on the most effective alignment of HR systems to support strategic goals and objectives and produce the results that accomplish the agency mission. Management relies on these specialists and systems to help them apply merit system principles to attracting, developing, managing, and retaining a high quality and diverse workforce. Employees rely on these specialists and systems to provide information and assistance that sustain important features of the employer-employee relationship, such as employee benefits. These specialists provide products and services for a wide variety of employee categories that involve different systems with different statutory and regulatory authorities.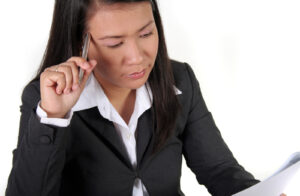 The federal government employs 27,736 human resource specialists of which 494 work overseas. The Department of the Army is the largest employer with 5,615 civilians employed followed by the Department of the VA with 3,492 and the Department of the Navy with 2,450. All cabinet level and large agencies employ this occupation in fairly large numbers.
The development of creative, results-driven approaches to recruitment and placement, strategic rewards, continuous learning, and employee and labor-management relations is an increasingly important function of the HR office. As a result of greater demand for strategic approaches, HR specialists have assumed an integral and critical role in planning and decision-making processes in addition to assuring that merit system principles are observed in executing HRM actions. Although this latter role is essential and fundamental, it has been significantly expanded in most HR offices to include advisory services essential to providing management with the tools necessary to properly plan, develop, organize, manage, and evaluate mission-oriented programs. This requires:
significantly heightened sensitivity on the part of the HR specialist to the mission and goals of the organization;
knowledge to identify HRM issues, problems, and opportunities potentially affecting the accomplishment of these goals; and
expertise with a wide spectrum of functional specializations and their interrelationships
Federal Government Requirements:
You must be a U.S. citizen to apply
The yearly salary for a GS-12 is $72,168.00 to $93,821.00 per year
Typical Duties & Occupational Profile:
Human resources specialists recruit, screen, interview, and place workers. They often handle other human resources work, such as those related to employee relations, compensation and benefits, and training.
Duties
Human resources specialists typically do the following:
Consult with employers to identify employment needs
Interview applicants about their experience, education, and skills
Contact references and perform background checks on job applicants
Inform applicants about job details, such as duties, benefits, and working conditions
Hire or refer qualified candidates for employers
Conduct or help with new employee orientation
Keep employment records and process paperwork
Human resources specialists are often trained in all human resources disciplines and perform tasks throughout all areas of the department. In addition to recruiting and placing workers, human resources specialists help guide employees through all human resources procedures and answer questions about policies. They sometimes administer benefits, process payroll, and handle any associated questions or problems, although many specialists may focus more on strategic planning and hiring instead of administrative duties. They also ensure that all human resources functions comply with federal, state, and local regulations.
The following are examples of types of human resources specialists:
Human resources generalists handle all aspects of human resources work. They may have duties in all areas of human resources including recruitment, employee relations, compensation, benefits, training, as well as the administration of human resources policies, procedures, and programs.
Recruitment specialists, sometimes known as personnel recruiters or "head hunters," find, screen, and interview applicants for job openings in an organization. They search for applicants by posting listings, attending job fairs, and visiting college campuses. They also may test applicants, contact references, and extend job offers.
Education
Applicants seeking positions as a human resources specialist usually must have a bachelor's degree in human resources, business, or a related field.
Coursework typically includes business, industrial relations, psychology, professional writing, human resource management, and accounting.
Work Experience in a Related Occupation
Some positions, particularly human resources generalists, may require previous work experience. Candidates can gain experience as human resources assistants, in customer service positions, or in other related jobs.
Licenses, Certifications, and Registrations
Many professional associations that specialize in human resources offer courses intended to enhance the skills of their members, and some offer certification programs. For example, the Society for Human Resource Management (SHRM) offers the SHRM Certified Professional (SHRM-CP) and SHRM Senior Certified Professional (SHRM-SCP). In addition, the HR Certification Institute (HRCI) offers a range of certifications for varying levels of expertise.
Certification usually requires passing an exam, and candidates typically need to meet minimum education and experience requirements. Exams check for human resources knowledge and how candidates apply their knowledge and judgment to different situations.
Although certification is usually voluntary, some employers may prefer or require it. Human resources generalists, in particular, can benefit from certification because it shows knowledge and professional competence across all human resources areas.
Advancement
Human resources specialists who possess a thorough knowledge of their organization, as well as an understanding of regulatory compliance needs, can advance to become human resources managers. Specialists can increase their chance of advancement by completing voluntary certification programs.
Important Qualities
Communication skills. Listening and speaking skills are essential for human resources specialists. They must convey information effectively, and pay careful attention to questions and concerns from job applicants and employees.
Decision making skills. Human resources specialists use decision making skills when reviewing candidates' qualifications or when working to resolve disputes.
Detail oriented. Specialists must be detail oriented when evaluating applicants' qualifications, performing background checks, maintaining records of an employee grievance, and ensuring that a workplace is in compliance with labor standards.
Interpersonal skills. Specialists continually interact with new people and must be able to converse and connect with people from different backgrounds.
The occupational profile was excerpted from the Occupational Handbook (OOH) published by the Department of Labor
GS-0201-Human Resource Specialist (Excerpted from USA Jobs Announcement)
Responsibilities
As a Human Resources Specialist you will have responsibility for providing operational services in the areas of recruitment/placement, classification, performance management, benefits, employee relations, labor relations, employee development & training, and HR Information Systems.
Typical assignments may include:
Recruitment and Placement – Advising management on recruitment strategies, sources, and special programs that emphasize affirmative action.
Classification – Developing and evaluating job descriptions by applying position classification criteria and supplemental guidance to determine title, series, and grade.
Employee Benefits -Administration of the Civil Service Retirement System (CSRS), Federal Employees Retirement System (FERS), FEHB, FEGLI, Long Term Care Insurance, Flexible Spending Account and the Thrift Saving Plan (TSP) programs; administering the Federal Employee Compensation Act (FECA) Program.
Performance Management – Providing advice, assistance, technical and policy guidance to management concerning their responsibilities throughout the rating cycle for appraising employee performance.
Employee/Labor Relations- Providing a full range of advisory services, assistance, and policy guidance to management officials and employees concerning all aspects of the labor-management and employee relations programs that include labor relations, disciplinary and adverse actions, performance-based actions, grievances (negotiated and administrative), appeals, drug-testing, and premium pay entitlements; supporting managers and supervisors on identifying and resolving complex personnel issues and other supervisor-employee relationships that tend to cause dissatisfaction.
Human Resources Development – Providing advice and assistance to management concerning determination of training needs, sources of needed training, planning to meet identified needs, and evaluation of results.
HR Information Systems – Providing technical advice and assistance on the design, implementation and operation of human resources (HR) automated systems.
Qualifications
To qualify at the GS-12 grade level:
Applicants must possess at least one-year experience equivalent to at least the GS-11 grade level in researching, interpreting and applying appropriate Federal laws, regulations, policies and guidelines in at least one human resources functional areas (e.g., recruitment and placement, classification, employee relations, labor relations, including performance management and employee benefits, and employee development & training and HR information systems).
Job Prospects
Job prospects for human resources specialists are expected to be favorable, particularly in companies that provide human resources services to other organizations.
Overall, candidates with a bachelor's degree and professional certification should have the best job prospects.
Credits
Helpful Career Planning Tools
The information provided may not cover all aspects of unique or special circumstances, federal and postal regulations, and programs are subject to change. Our articles and replies are time sensitive. Over time, various dynamic human resource guidance and factors relied upon as a basis for this article may change. The advice and strategies contained herein may not be suitable for your situation and this service is not affiliated with OPM, the postal service or any federal entity. You should consult with school counselors, hiring agency personnel offices, and human resource professionals where appropriate. Neither the publisher or author shall be liable for any loss or any other commercial damages, including but not limited to special, incidental, consequential, or other damages.